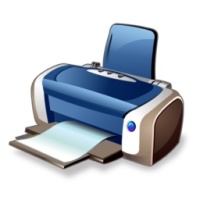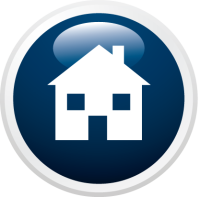 Sales Agreement and Guarantee
Please print page and send with deposit
There will be a $200 deposit required to reserve a puppy. Remainder of the purchase price will be due at pick-up.   If the purchaser is not satisfied with the color or markings of the available puppies from the litter, or if the sex is not acceptable then you may wait for the next available litter.  
The deposit is non-refundable.   A deposit will not be returned if you have found a puppy from a different breeder while having one reserved with us.  Prices may change as increases of fee's/registries/taxes and maintenance happens in the state of WI that are out of the breeders control.  We do reserve the right to keep a puppy from any litter if needed.
If the puppy is being flown the balance needs to be received prior to flying. Shipping charges will be paid by purchaser along with a crate and vet examination for shipping.  There will also be a $75 fee for transportation.

We will guarantee that our puppies will be healthy when leaving to their new homes. That they will have excellent potential to be a gun dog.  We will guarantee all puppies from hip dysplasia and/or genetic disease for 12 months.
This guarantee entitles the purchaser a puppy from the next available litter if a genetic disease is found and is determined by a vet under the age of 12 months.  We will not be liable to any costs for any treatment of the purchased pup and under no conditions and at no time during the life of the dog will we pay or assist in paying veterinary expenses, including any such expenses directly or indirectly related to any inheritable/genetic defects unless agreed upon.

Our puppies receive great loving care during the time they spend with us.  They are loved and well socialized with people and dogs.  We pay very close attention to their health.  They will have a veterinarian check-up and will receive all vaccinations recommended for their age.  We are also licensed 476492-DS and inspected by the state of WI .....all litters will receive a Certificate of Veterinary inspection (CVI).
We will furnish a FDSB and/or AKC registration forms without breeding rights, a pedigree, and a health record of vaccinations, preventatives and deworming's the puppy has received.  We also microchip the pups if you choose (this is an option) to have that done.  We use AKC reunite.

Puppies can be picked up at our kennel when they are between 7-8 weeks old. We do not recommend an earlier pick-up. They can be shipped after 8 weeks on non-stop flights to major airports. We will hold your puppy after 8 weeks for a fee of $15 a day.
We need to have this policy as we have held dogs for extended periods of time after 8 weeks and this becomes difficult for us.  Not only do we get attached to these puppies but we are also unable to leave for long periods of time due to the care that is needed for the pups.

We encourage our buyers to keep in contact with us. We love to receive pictures and updates on how our puppies have grown up.  We also encourage you to call or email us if you ever have questions about your dog or it's family history.   This also helps us in our breeding program.

For any reason after you have received your pup from us that you may no longer be able to care for it......please contact us and we will gladly take the pup back and find a proper home for it......No matter what age your dog is! We do not want any dog from us put in a shelter or rescue. ________(please Initial)  
First CHOICE (circle one)   MALE    FEMALE              Deposit  $200   Remainer Due                         

Is a puppy of the opposite sex acceptable if you first choice is not available?       YES      NO
Color preferred         
BLACK 
ORANGE
          TRI         
LEMON 
CHESTNUT  
CHESTNUT
-
TRI
Is a puppy of a different color acceptable if your first choice is not available?         YES        NO   
If so, second choice color 
  BLACK 
ORANGE 
    TRI     
 LEMON  
CHESTNUT 
CHESTNUT
-TRI
Purchaser's   Name  (print)                                                                                                                                                                                    

Address                                                                                                                                                                                                                                   

Phone                                                                                                                                                                                                                                               

​ Email                                                                                                                                                                                                                                                     

​Signature/Date                                                                                                                                                                                                                            

Shipping Costs-                                           Beirl's English Setters                                                    
Vet $85                                                         Chad & Deb Beirl
Crate $65                                                      75336 Lake Drive
United Air Pet Safe $250-$320
                        Mellen, WI  54546
Transportation $75                                       715-274-2065
Please print page and send with deposit.
Sales Agreement and Guarantee